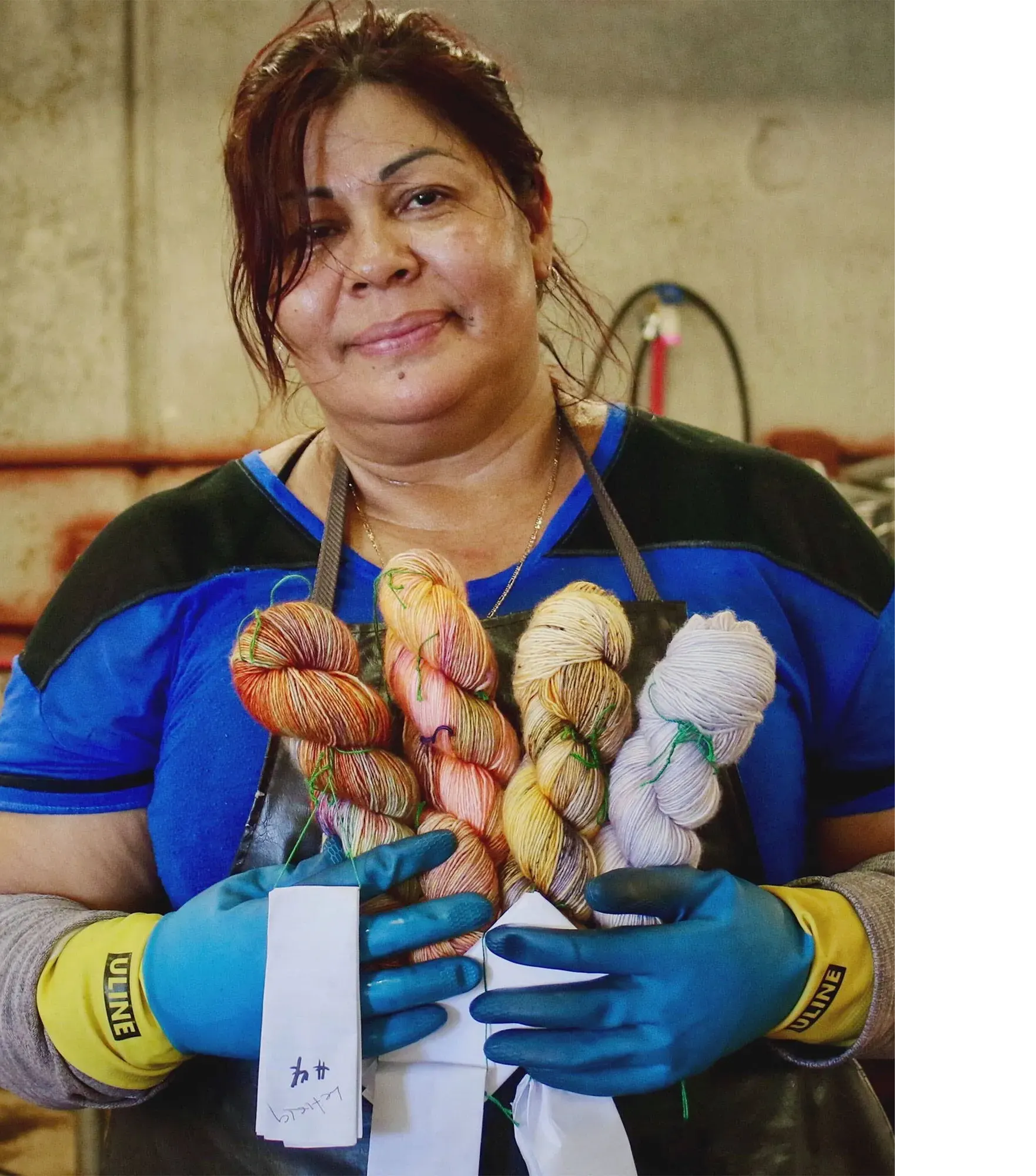 We've created the Dyer's Collection to show off our Dyer's artistry. It features our Dyer's latest color concoctions.
The first installment of the Dyer's Collection is from Leticia, one of our dyers who has worked with us for four years.
Leticia wanted to create this collection as a tribute to elephants who have endured mistreatment or unlawful poaching.
Enjoy our latest collection obsession.