We already have a pretty extensive library of colors, but there's no such thing as too many colors. This is where Hue of the Moment comes in. Each month we'll debut a new hand-dyed shade (or shades!), it'll live on this page and it'll be here for a short time before it goes away.
A colorway that is big, celebratory, and speckled with the confetti of unfettered joy in being true to oneself.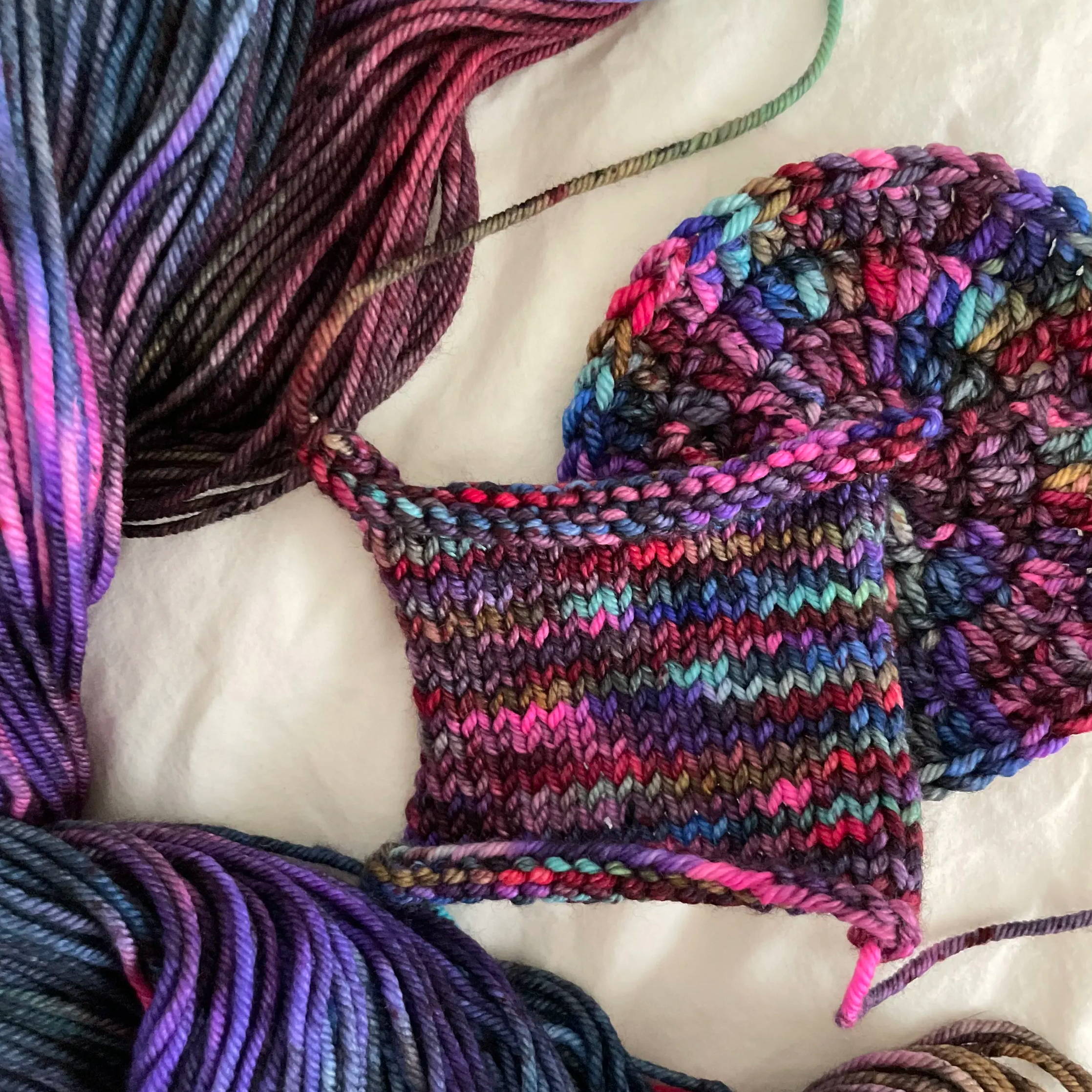 *A note on You Do You / Samples pictured might look slightly different than what you receive. While we use the same colors and the same dye technique each time we dye, this is artisanal, hand-dyed yarn; there can be differences between skeins even when dyed side by side. We suggest buying enough yarn for your entire project and alternating skeins if using more than one. 
---