We created MT Studio, our yarn support program, because we wanted to connect with independent knit and crochet designers from all backgrounds and motivations. We also want to share our delectable yarn with all people in the fiber community.
---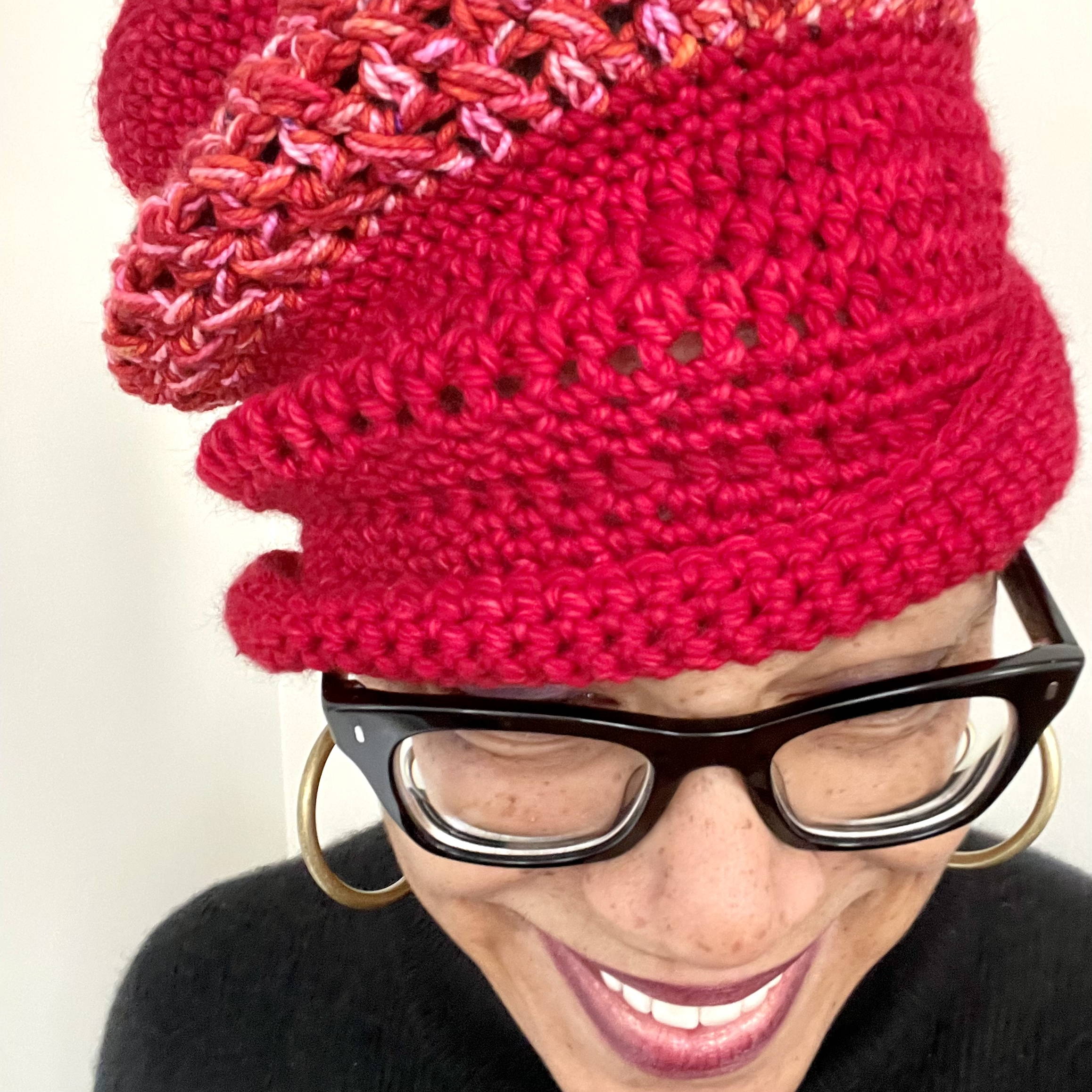 "Cause we all have to a run sometimes, The Gotta Make A Run Hat is a fun funky intermediate crochet pattern, brought to life via top down, in the round construction. Along with basic stitches, Front Cross stitch, and Front Post single crochet stitches are used."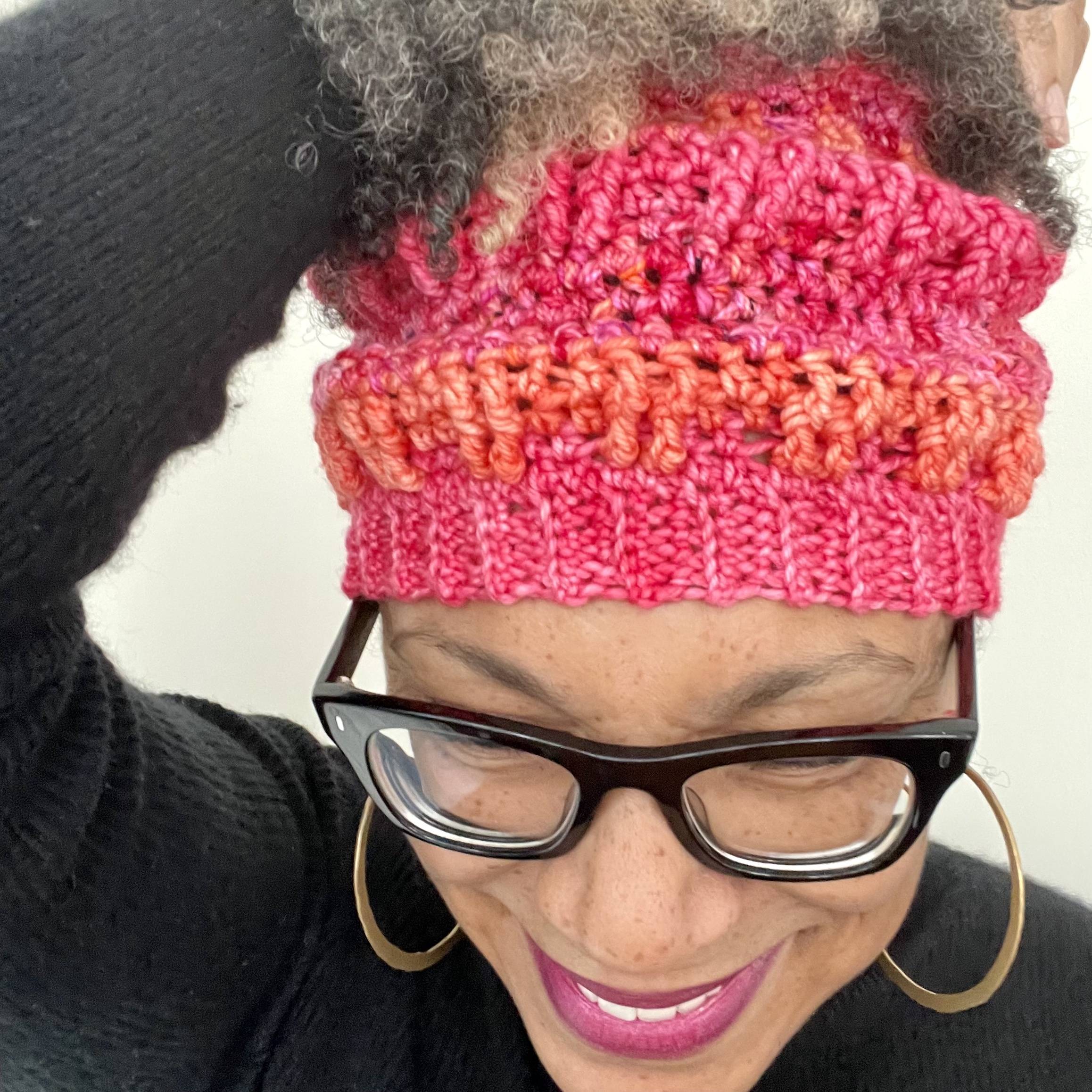 "Be it for a Bun, Pony Tail or Puff, The Save The Bun Hat is a funky easy to intermediate crochet pattern, With an open drawstring top, this multi yarn color hat utilizes a rib start and in the round construction. Along with basic stitches, a modified brick stitch is used. It also doubles as a neck warmer!"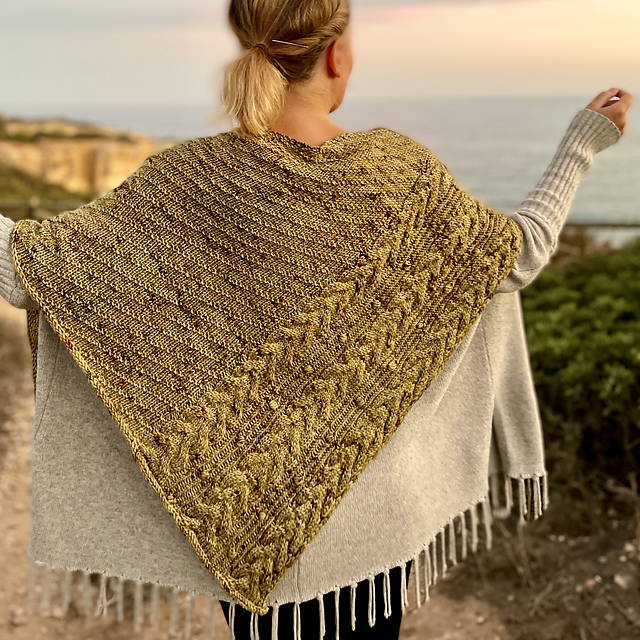 "My special challenge this time was to realize my preference for large shawls in a project, which may contain a maximum of 3 skeins. So I decided to use a combination of a worsted weight yarn and cable patterns to add volume to the shawl rather than the usual size. Thus, with Tosh Vintage base the "Abundance Shawl" was created, which is knitted quickly and super cozy."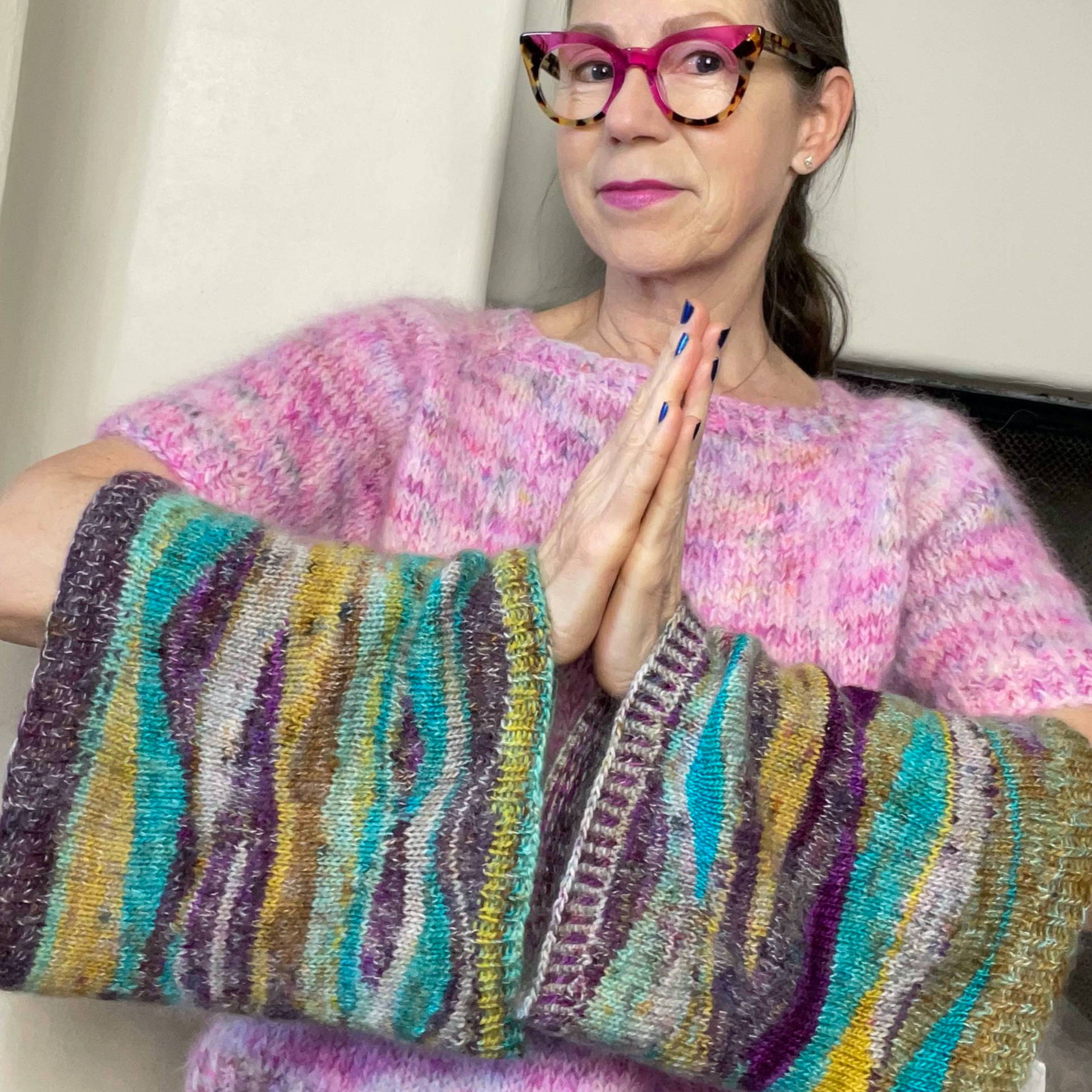 "The Sand Art Cowl pattern is a recipe for guiding the maker through my technique, which employs German Short Rows to create color magic on hand knit fabric. This technique is a form of free style knitting, or what I like to call stream of consciousness knitting."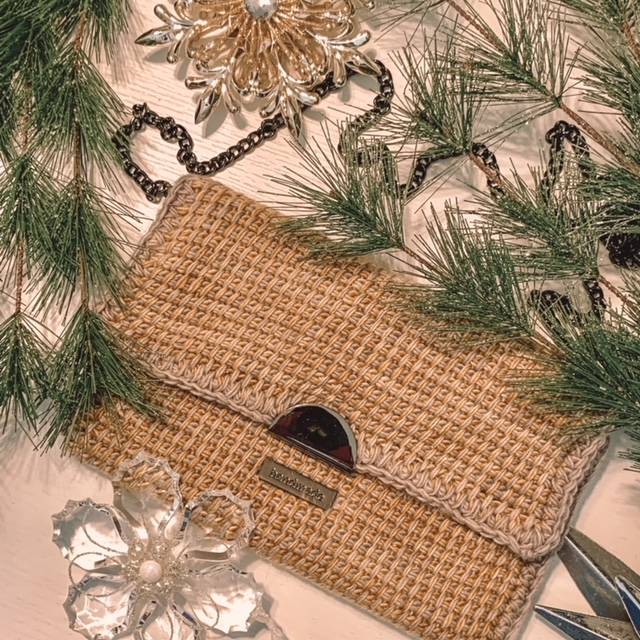 "The Holiday Clutch is a wonderful, chic introduction to Tunisian Crochet when made with Madeline Tosh's TML + Copper.  Using the Tunisian Simple Stitch - the very first stitch learned by a beginner of Tunisian crochet - the Holiday Clutch is Tunisian crocheted in a rectangle, then single crochet stitches are used to form a border.  The crocheted fabric is then lined with interfacing and lining fabric of your choice, folded into thirds, and the sides are crocheted together to form the clutch pocket.  Finally, shiny metal hardware accents are added to close the clutch and provide an upscale feel.  The resulting Holiday Clutch is then perfect for your upcoming holiday party or night out on the town.   ."