We created MT Studio, our yarn support program, because we wanted to connect with independent knit and crochet designers from all backgrounds and motivations. We also want to share our delectable yarn with all people in the fiber community.
---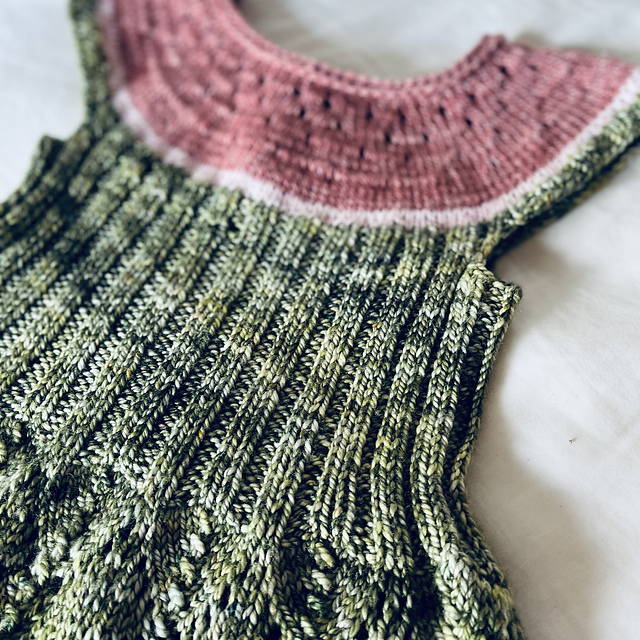 "The watermelon dress is a quick knit in DK weight and a fun little outfit for kids aged 0 - 7yrs. It's knit from the top down with 2 strands of fingering held together for the pink and white neckband and a single strand of DK weight yarn for the waist ribbing and flowing lace sections."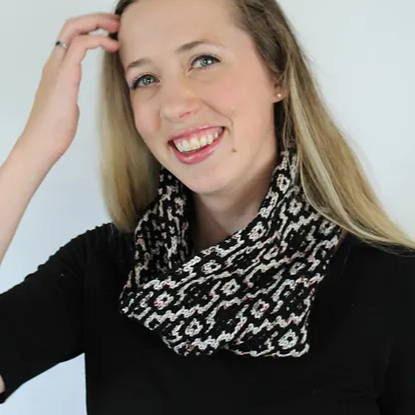 "Truly, Madly is a simple mosaic pattern easy enough for beginners and engaging enough for the seasoned mosaic knitter. As a knit-in-the-round, (optionally) mobius cowl, all the floats are hidden inside--and the floats are never more than one stitch long so tension won't be an issue! And with 3 different cast on/bind off options--there's something for every comfort level."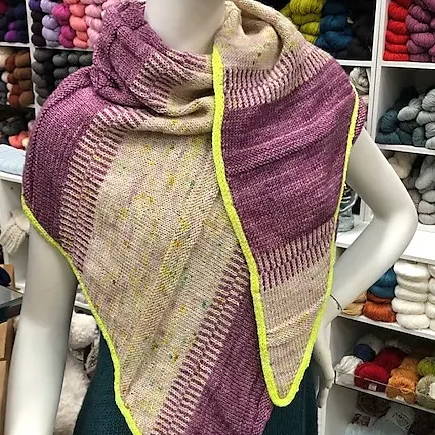 "The EXPECTATIONS SHAWL captures the essence of what color – vivid color –adds to any project. This easy-to-knit shawl incorporates simple stranded knitting with stockinette and reverse stockinette stitching and finishes in a bold attached I-Cord bind off. The anticipation – or EXPECTATION -- of that bind off is such fun."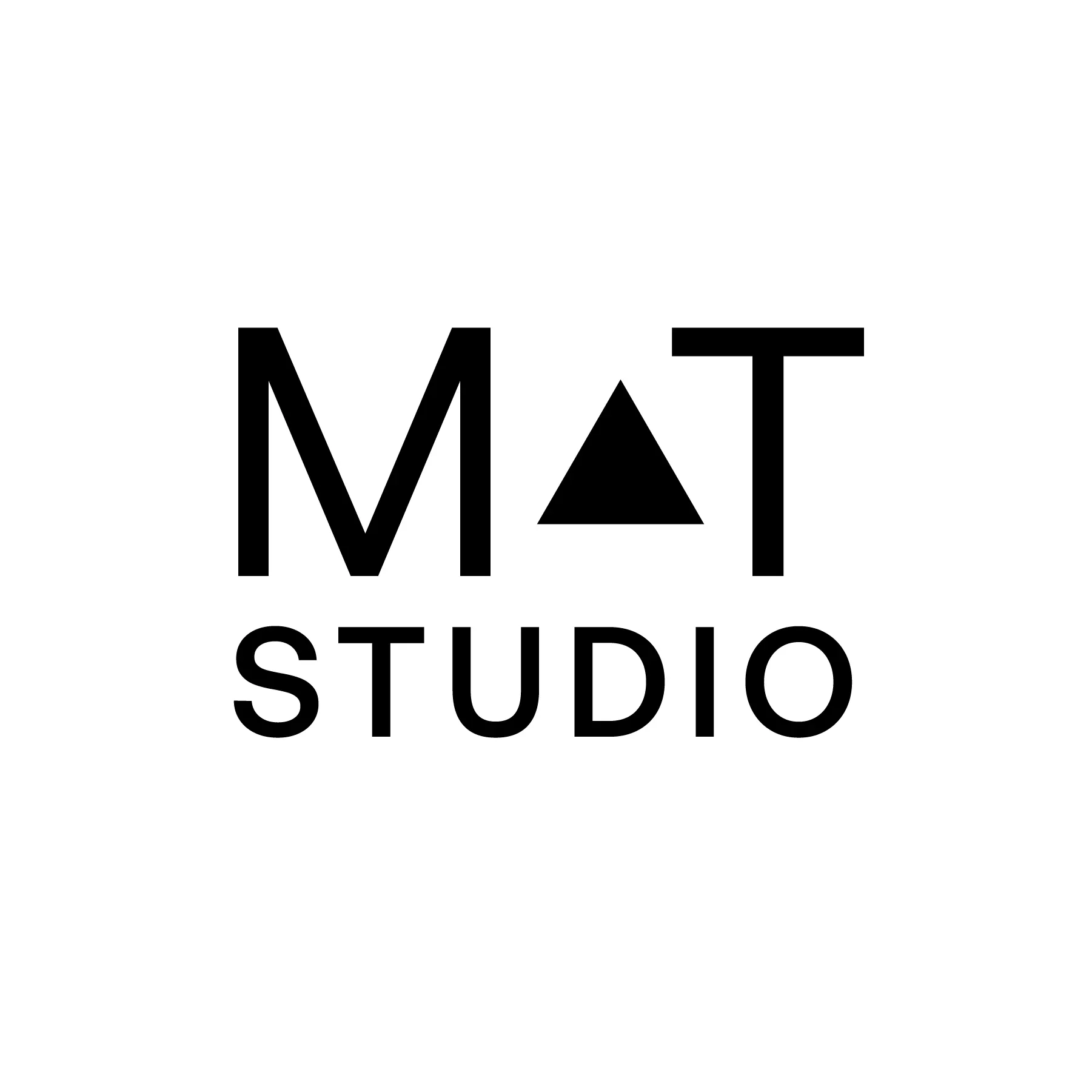 ---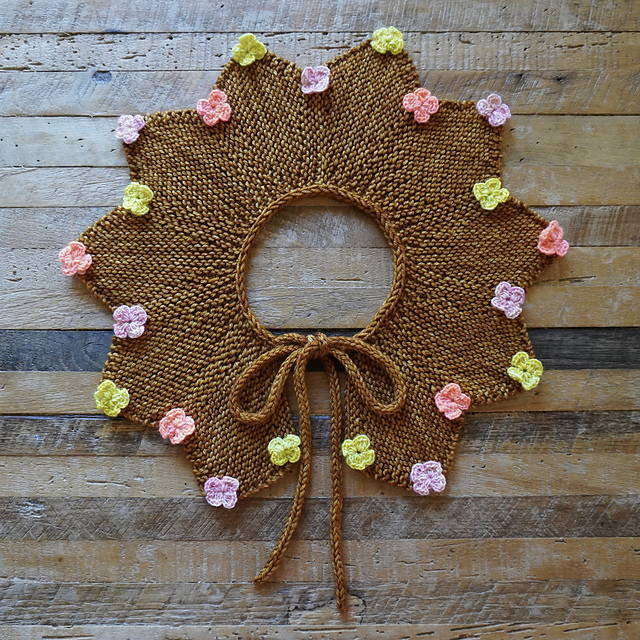 "The Cascading Flowers Collar is knit flat and uses garter stitch to work the petals from side to side. Once completed, you have the option of adorning the scalloped edges with crocheted flowers. The piece is then finished off with an I-cord edge and ties that are knit together in one piece."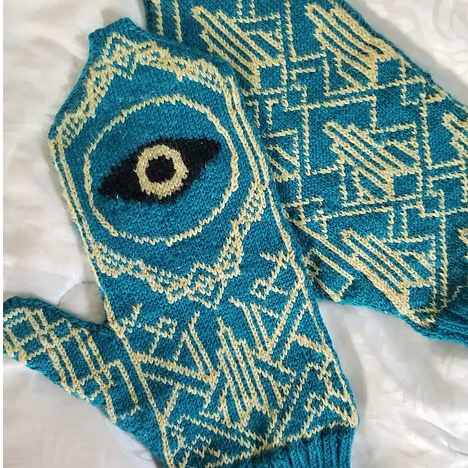 "Behold the Oculist is a pair of stranded mittens inspired by the motif of Dr. TJ Eckelburg from F Scott Fitzgerald's The Great Gatsby. This design sought to take this motif and put a Lovecraftian spin on it. The motif already symbolizing being watched by "the eyes of God" in the original text already had the makings of cosmic horror, thus the challenge was to push that perspective to the forefront. From there came this marriage of art deco motifs— referencing the Roaring Twenties, both the setting of The Great Gatsby as well as our current time period."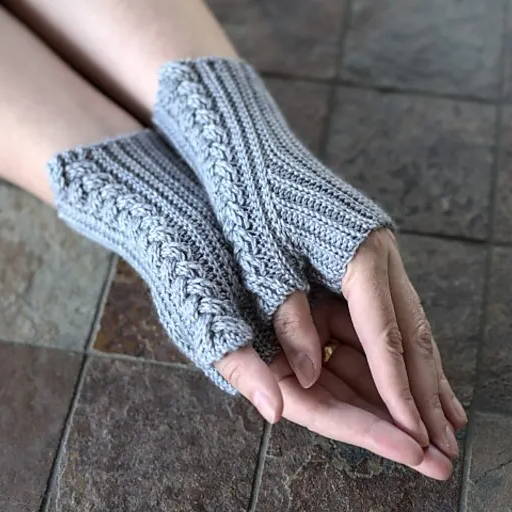 "These snuggly fingerless gloves will keep your wrists warm without overheating the whole hand. Thanks to their shape, they still let you use your fingers unimpeded – just the right thing to wear in air conditioned rooms! Subtle short row shaping makes for a perfect fit. Worked entirely in slip stitches, their elegant unisex design features a thumb-to-wrist cable worked horizontally, a technique I invented."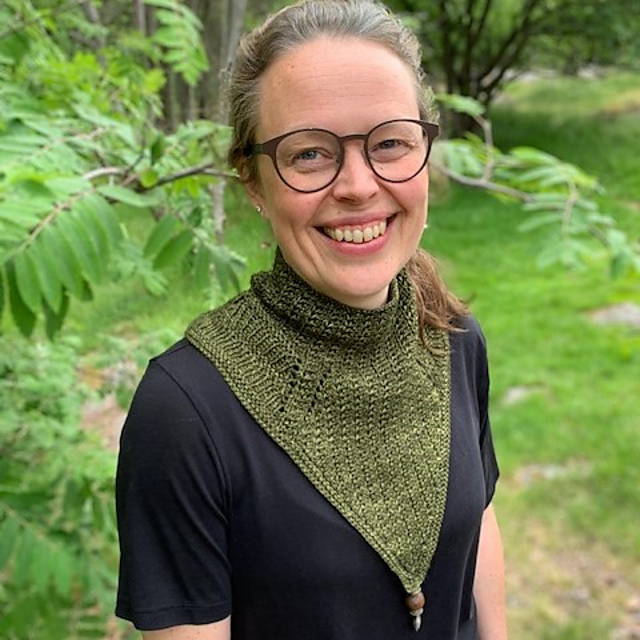 "This cozy polo is worked top-down in the round, using circular needles. The circumference is gradually increased by yarn-overs in a raglan shape. The front V is worked flat and the edging is finally added in the round. Beads can be added as an extra embellishment after blocking. They will also help keeping the polo in place."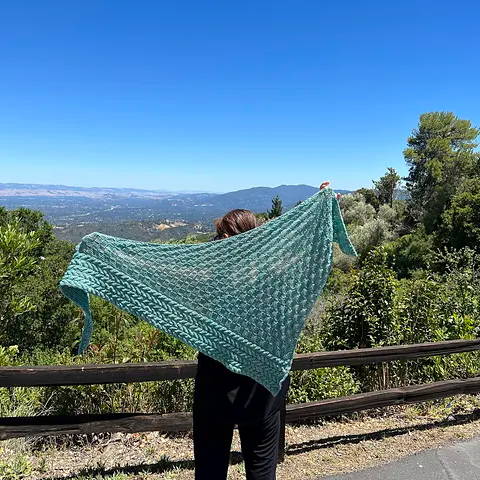 "Vineyard hill shawl is a shawl with cables and block stitches. I love how the shawl is growing with these stitches. The construction is simple. Worked flat and increased by one side. What inspired me is the vineyard, the cable lines describe the lined grape trees and the block patterns describe vineyards covered over the hill."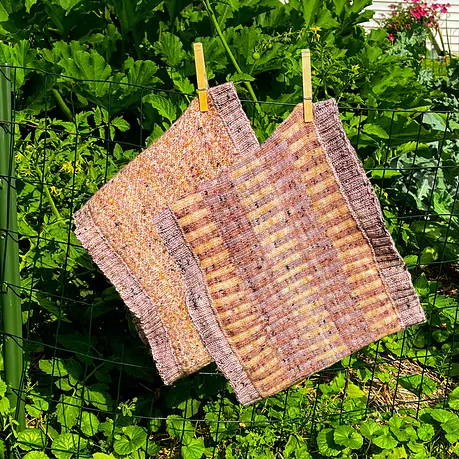 "Soft as a cloud and fuzzy enough to conjure thoughts of summer peaches, this cowl is all the things warm and whimsical enough to get you through every season. Whether it lends a bit of comfort on cool summer evening or fights off the bite of winter winds trying to sneak in your jacket collar, the lovely loft of merino singles and clever construction of this slice of summer will be sure to satisfy every time you slip it on."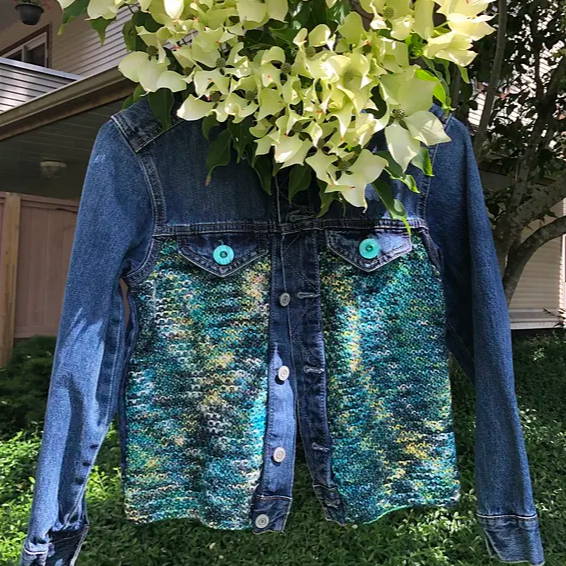 "Born Again Cardigan offers an innovative technique for upcycling the quintessential denim jacket with hand knit designs. Everyone has one tucked somewhere in their closet; after all, they are indestructible and never go out of fashion. A perfect recipe for upcycling with a bit of hand knitting. My technique produces beautiful, unique results and is surprisingly easy. You only need to know how to knit and sew in straight lines!"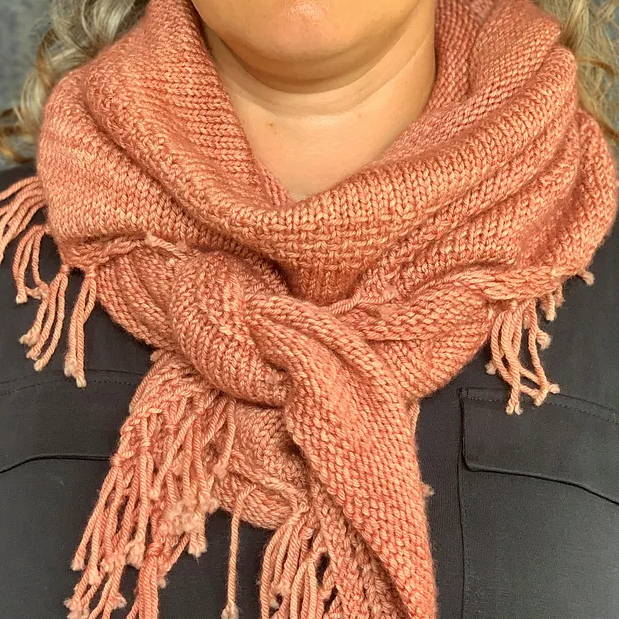 "Atlantic Sands is a shallow triangular shaped shawl which is knitted in the round and then cut open to form a fringed edge. No need for long rows of purl stitches! Photo and video tutorials are included to guide you through the steek process."
---
---